409M Stainless Steel Sheets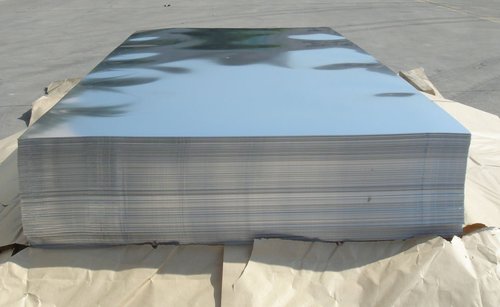 409M Stainless Steel Sheets
Product Description
Pragati Metals is an established manufacturer, stockiest, supplier, and distributor of
Stainless steel 441 sheets and plates.
Stainless Steel 441 Sheets and Plates is one the best grade stainless steel carrying the properties of the dual stabilized Ferritic steel. In its chemical composition, the proportion of chromium is 18% on the other side the amount of the carbon is also low. This grade of steel has high-temperature strength. But as such property in a product, you will get when it is manufactured by an experienced company. Pragati Metals is one of the experienced companies who makes quality product by using the best standard raw material which upgrades the product values. Basically,
Stainless Steel 441 Sheets and Plates
also has the property of good oxidation resistance that even works well in the elevated temperature. The addition of the columbium in its composition improves its longtime creep and rupture strength. This makes it suitable to be used in the automotive and tube industries. The full sizes of Stainless Steel 441 Sheets and Plates ranges from 1000 mm x 2000 mm, 1220 mm x 2440 mm, 1500 mm x 3000 mm, 2000 mm x 2000 mm, 2000 mm x 4000 mm and from0.1mm to 12 mm Thk in thickness.